Limited GearVita Offer: Buy the FLYDIGI Black Warrior X8 Pro for just $33.00
It's Coupon time! GearVita got a great deal on the FLYDIGI Black Warrior X8 Pro. To activate the offer simply click on "Reveal" or "Show Coupon". Copy the displayed code and use it at the checkout. You will then see your discount applied to your balance due.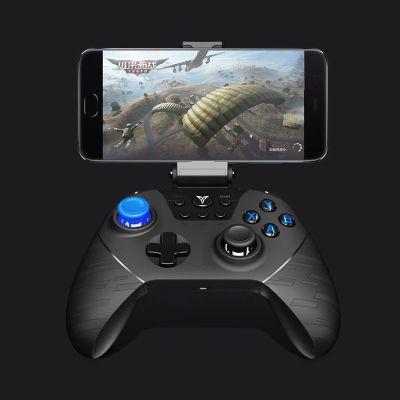 GearVita Coupon: FLYDIGI Black Warrior X8 Pro
Free Shipping - Estimated Shipping Time: 3-9 business days
Description: FLYDIGI Black Warrior X8 Pro
The FLYDIGI Black Warrior X8 Pro is an easy to use game controller with extended functionality. You can use the controller with your PC, Console or mobile device. A dual vibration motor provides a beautiful gaming experience with quality vibrations effects.
A built-in 300 mAh battery allows you up to 80 hours of continuous gaming. Equipped with 360-degree analog sticks and rubber coating you can aim precisely in every game. The overall ergonomic design and exquisite texture make the Warrior X8 Pro easy to control. With the detachable smartphone bracket, you can insert your smartphone or tablet to play your mobile games with ease.
Review: FLYDIGI Black Warrior X8 Pro