Limited GearVita Offer: Buy the Xiaomi MIJIA 1080P IP Camera for just $26.50
It's Coupon time! GearVita got a great deal on the Xiaomi MIJIA 1080P IP Camera. To activate the offer simply click on "Reveal" or "Show Coupon". Copy the displayed code and use it at the checkout. You will then see your discount applied to your balance due.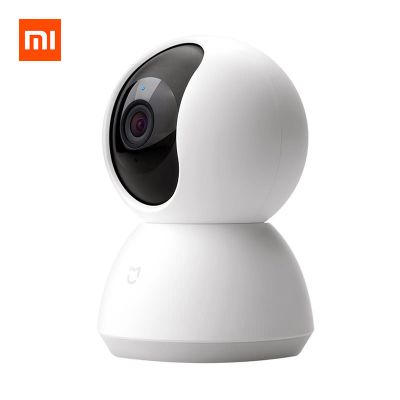 GearVita Coupon: Xiaomi MIJIA 1080P IP Camera
Free Shipping - Estimated Shipping Time: 3-9 business days
Description: Xiaomi MIJIA 1080P IP Camera
The Xiaomi MIJIA 1080P Panoramic WiFi IP Camera is an easy to use camera solution. The IP Camera features a 1080p video recording and uses advanced image analysis algorithms to accurately capture moving objects.
Controlled by App, you will receive notifications on your mobile device as soon as the camera detects movement. A useful night vision feature captures even high-quality footage at night. The
360° panoramic view allows you to freely adjust the shooting angle.
The Ambarella S2LM chipset supports a 4x digital zoom with high detail and stunning clarity. The high precision algorithm can reduce frame-bending, so you will always get a smooth and clear image. With its six lenses, the Xiaomi MIJIA 360 ° camera has excellent optical performance and no distortion. The f/1.8 aperture captures enough light so you can record at low light conditions.
Equipped with a two-way microphone, you can record audio and make video calls. The advanced DSP processing achieves excellent sound quality without any interference and noise.
Review: Xiaomi MIJIA 1080P IP Camera
Xiaomi MIJIA 1080P IP Camera User Review
Now you're in demand! What are your experiences with the Xiaomi MIJIA 1080P IP Camera and how would you rate it? Click on our star rating to help other users with their purchase decisions.