Limited GearVita Offer: Buy the Xiaomi MIJIA MJCTD02YL Lamp for just $24.00
It's Coupon time! GearVita got a great deal on the Xiaomi MIJIA MJCTD02YL Lamp. To activate the offer simply click on "Reveal" or "Show Coupon". Copy the displayed code and use it at the checkout. You will then see your discount applied to your balance due.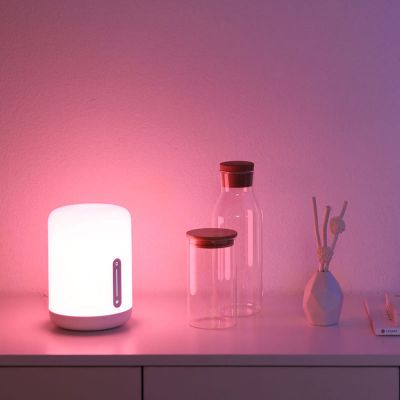 GearVita Coupon: Xiaomi MIJIA MJCTD02YL Lamp
Free Shipping - Estimated Shipping Time: 3-9 business days
Description: Xiaomi MIJIA MJCTD02YL Lamp
The Xiaomi MIJIA Bedside Lamp (MJCTD02YL) comes with an elegant design, which perfectly fits a casual living style. The lamp is not just a lighting solution but also decoration for your house. With its compatibility with the Mi Home App, you can control the light from everywhere. You can also operate the Bedside Lamp with Apples Homekit, Google Assistant and Alexa. A touch switch allows smooth operation.
The high-quality LED lamp creates a multi-level soft light without dazzling. With a maximum brightness up to 350 lumens, the lamp can simulate daily lighting. Using the different lighting modes, the MIJIA Bedsite Lamp is perfect for your favourite ambience.
Review: Xiaomi MIJIA MJCTD02YL Lamp